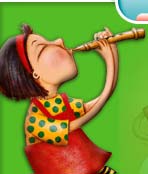 MISSION STATEMENT

CBC Daycare exists to provide quality childcare within a Christian-based atmosphere.  Our goal is to serve a proven need within the community while sharing the love of God and His plan for salvation through Jesus Christ.

OBJECTIVES OF CBC DAYCARE

To communicate to parents that:

1.  The child's safety and well-being are the primary concerns.

2.  The children are loved.

3.  Open and on-going communication is encouraged.

To encourage parents to:

1.  Visit the daycare regularly without an appointment.

2.  Share concerns, comments and suggestions.

3.  Feel welcome to attend Sunday Worship Service and Wednesday night dinners and Bible Study.

4.  To Involve their children in the children's ministries

5.  Interact in your child's class by taking part in school activities.